Madinah Airport welcomes Wizz Air!
Tibah Airports welcomes Wizz Air to Madinah Airport!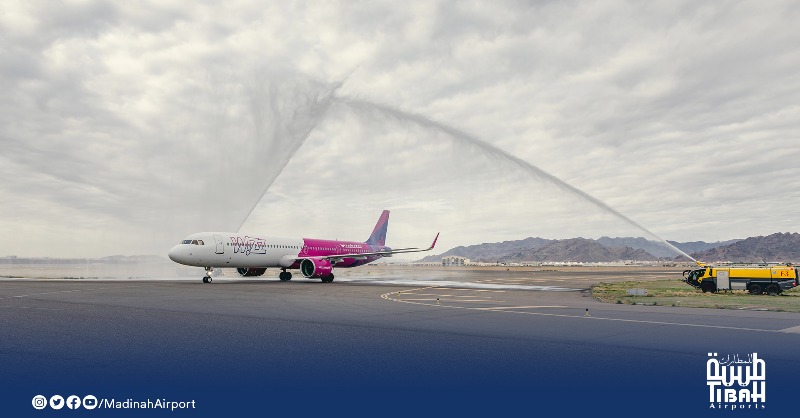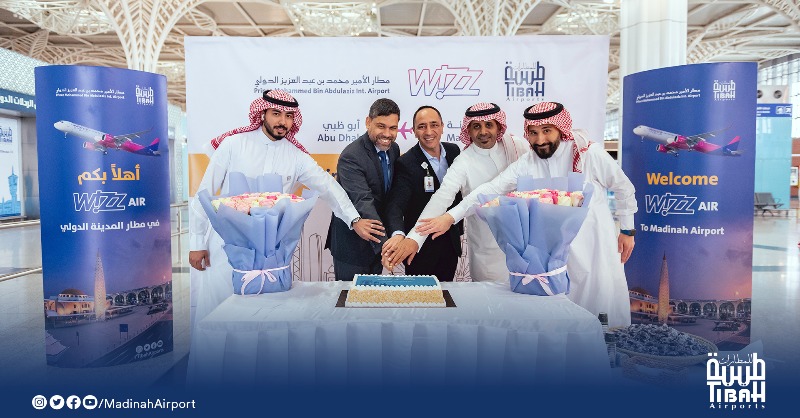 Wizz Air Abu Dhabi, the ultra-low-fare national airline of the UAE, has launched an exciting new route from Abu Dhabi to Medina in Saudi Arabia. The new route will provide affordable, hassle-free travel for tourists and residents in both the UAE and Saudi Arabia with daily flights providing unique travel opportunities on a convenient WIZZ flight schedule. Tickets are already on sale on wizzair.com and the airline's mobile app.

Eng. Sofiene Abdessalem, Managing Director of Tibah Airports Operations Company, said, "We are pleased that Wizz Air is joining our airline network by operating daily flights between Madinah and Abu Dhabi. This move demonstrates Tibah Airport Operation Company's commitment and strategy to expand travel options, strengthen global connectivity for Madinah Airport, one of the Kingdom's main gateways, and provide convenient and affordable travel alternatives for our customers. We aim to provide our travellers with a wide range of destinations and routes, and we are constantly seeking out new air carriers to connect with and diversify Madinah Airport's connectivity portfolio while continually enhancing service levels and elevating the customer experience at the airport."
We are excited about future growth in 2023 and look forward to expanding our network with Wizz Air.
See you at Madinah Airport!

Michael Berlouis, Managing Director of Wizz Air Abu Dhabi, said: "We are excited to announce daily flights to the historical city of Medina, a must-see travel destination steeped in religious history, with countless exciting attractions. We would like to take this opportunity to thank all of our important partners for their support throughout the process, especially the Abu Dhabi Department of Culture and Tourism, the Saudi Tourism Authority, the Saudi National Air Connectivity Programme, and the Governments of the UAE and Saudi Arabia. This new route demonstrates our commitment to supporting the booming tourism sector in both the UAE and the Kingdom with our ultra-low fares further strengthening connectivity. Our WIZZ team is looking forward to welcoming you onboard our modern, young and sustainable aircraft soon."