Commencement Of The 2nd Phase Of Training Programs For Tibah Airports Operations Employees.
Tibah Airports Operations Co. has instigated the second phase of Airport Management and Efficiency Development (AMED) and Professional Development Certificate (PDC) training programs for its personnel for the year 1435 H / 2014. These trainings will be conducted in collaboration with TAV Aviation Minds which is a specialized aviation training and consultancy company. The trainings aim to improve and empower employees develop their leadership and management skills to efficiently manage current Prince Mohammad Bin Abdulaziz International Airport from on one hand, and preparations to transfer and manage operation of the new airport on the other hand.
In highlighting Tibah Airports Operation Co.'s strategic intent, MD Eng. Sofiene Abdessalem said, "Our main objective behind these training programs is to provide our talented employees an opportunity to understand the key issues & their solutions to manage the airports strategically, to be acquainted with different operations and functions essential for the smooth running of an airport, and most importantly to prepare successful future leaders." He added, "We are confident that our customers will observe vast improvements in our operations & services as we strive for excellence in providing unrivalled services to the visitors of this blessed city."
Useful Information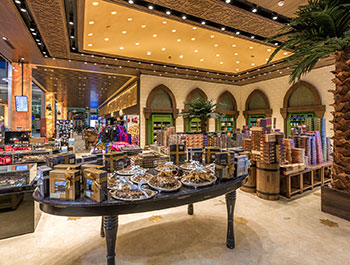 Shopping & Dining
See the full range of shops in our shopping universe. At the airport you'll find a great selection of shops within fashion, electronics, design and souvenirs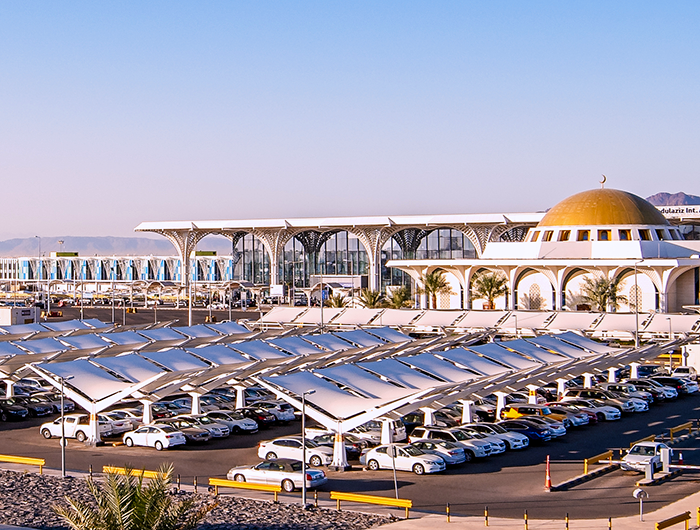 Parking
Your way to a secure parking space!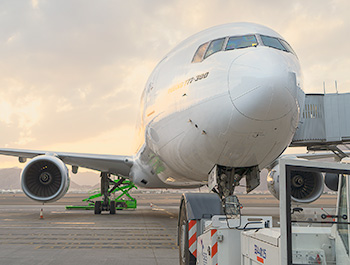 Flight Information
Real-time information of arrival and departure flights at Madinah Airport
Frequently Asked Questions
Schedules, price information and ticket operations regarding flights are under the control and responsibility of the airline companies. You can access detailed and accurate information from your airline company.
Yes. You need to make your subscription within one hour of entering the car park.
Our terminal and our parking provide 24 hour services and you can make your subscription transaction any time of the day in a very short time.
Airline companies are responsible for all procedures after check-in, during loading of luggage to aircraft and afterwards. Therefore you should make your application to related airlines company Lost-Damaged Luggage Units with your identification and luggage information.